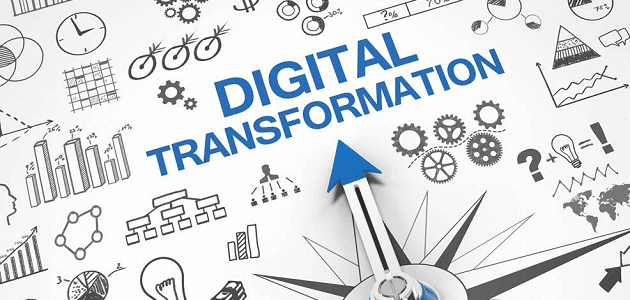 The digitalization in international trade plays an increasingly crucial role in the industry. Ignoring its influence could be detrimental to businesses involved in international trade. Indeed, as a consultant and expert in Trade Finance compliance, I participate in the work of the International Chamber of Commerce on the modernization of rules and procedures that concern my profession.
Here are some key points to understand why digitalization is so important:
Operational Efficiency: Digitalization allows for the automation of many tasks related to international trade, such as order management, invoicing, shipment tracking, and inventory management. This enhances operational efficiency, reduces costs, and minimizes human errors.
Market Expansion: Digitalization opens up new opportunities for businesses by making it easier to reach international markets. E-commerce platforms, online marketplaces, and social networks facilitate the promotion of products and services abroad.
Overcoming Geographical Barriers: Digitalization helps overcome geographical obstacles by facilitating communication with international business partners, enabling remote collaboration, and simplifying negotiation and contracting processes.
Real-Time Access to Information: Digital technologies provide immediate access to valuable information about international markets, consumer trends, customs regulations, exchange rates, and more. This enables businesses to make informed decisions.
Transaction Security: Blockchain and cryptography technologies enhance the security of international transactions by ensuring product traceability, authenticity verification, and reducing fraud risks.
Improved Logistics: Digitalization streamlines the management of the international supply chain by offering real-time tracking of goods, warehouse management, and route planning, thus reducing logistics costs.
Personalization and Customer Experience: Businesses can use digitalization to personalize their offerings and provide a better international customer experience by using data to understand customer preferences and offer tailored products and services.
Regulatory Compliance: Digitalization can help businesses more easily comply with international regulations by automating the monitoring of standards and market-specific regulations.
In summary, digitalization plays an essential role in international trade by improving efficiency, expanding opportunities, reducing risks, and promoting growth. Neglecting its crucial influence could result in a significant competitive disadvantage for businesses in an increasingly globalized commercial environment. Therefore, it is important for businesses to adapt and leverage the benefits of digitalization to remain competitive on the international stage.
If you are interested in receiving expert guidance for your international operations and want to learn more about how NCC (New Concept Consulting) can help you seize these opportunities, I encourage you to get in touch with Nada Chehab of NCC at the following email address: nada.chehab@ncc-newconceptconsulting.com. NCC stands out for its comprehensive expertise in Trade Finance products, its international network, the trust it has built over the years, and its holistic offering to meet your needs. Feel free to contact them to explore how NCC can contribute to your success in international trade.
Nada Chehab
NCC-New Concept of Consulting
Votre Partenaire à l'International
Compliance In Trade Finance Due Diligence
Solutions de Trade Finance Compliance Due dilligence
Phone: +33688362353